Alumni of the 1975
1974 RSK Girl Guides Group picture. Picture taken in the front lawn of the main campus in 1974. It was led by Miss. Barbara Samuels. I (Seetha) graduated in 1975 and I am second from left in the top row standing.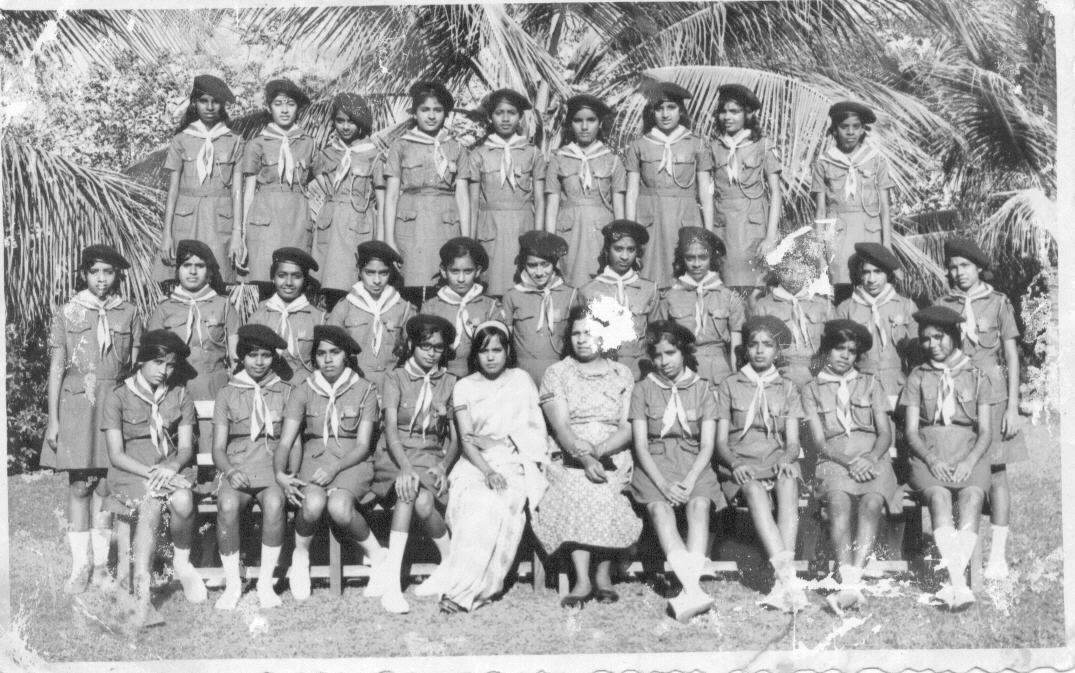 Special Thanks to Seetha Viswanathan for sharing with us this pictures.

Geetha sreenath The years I spent at RSK always brings back fond memories. I was known as K.G. Geetha, I currently live in NJ with my family.

Josen george miss the old days

Mallika v

Neelambihai Business Chennai Can never forget the Golden days at RSK !

Princeonyeukwu i love this site

R.satagopan Working in a private organisation at Chennai as Manager-Operations.I belong to 1975 batch.Could not forget my those days at RSK.Am very eager to meet my old friends.Whoever remember me,please give me your contact number.My contact number is 9382914443.

Raja manohar r working for BHEL, Tiruchy

Raman, padma I am from the batch 1975 and was known as R.Padma

Ramanathan narayanan

Ravi.a BUSINESS IN TRICHY. I CAN NEVER FORGET THOSE GOLDEN DAYS. 08903881852

Seetha viswanathan Was called Cat Eyes, sang at many school functions. I used to be known as V. Seetha, came from REC. Have just changed jobs and moved to New Jersey. Any of my batchmates out there please do write. Gone back to my maiden name of V. Seetha

Vijayakumar r senior position in uco bank, placed at bangalore, family in chennai,belonging to the first complete batch of RSK ie., from kg to 11th srd

Vijayakumar.r manager in a nationalised bank in bangalore. unforgettable schooling and solid foundation

Wg cdr vr sampath pilot in the iaf i joined the school only in 73 and this is the best thing that has happened to me. the teachers were too good.


---
Total number of members : 15
Additions ? Changes ? Follow this link. Comments to: rsktrichy