Alumni of the 1984
1984 Class Picture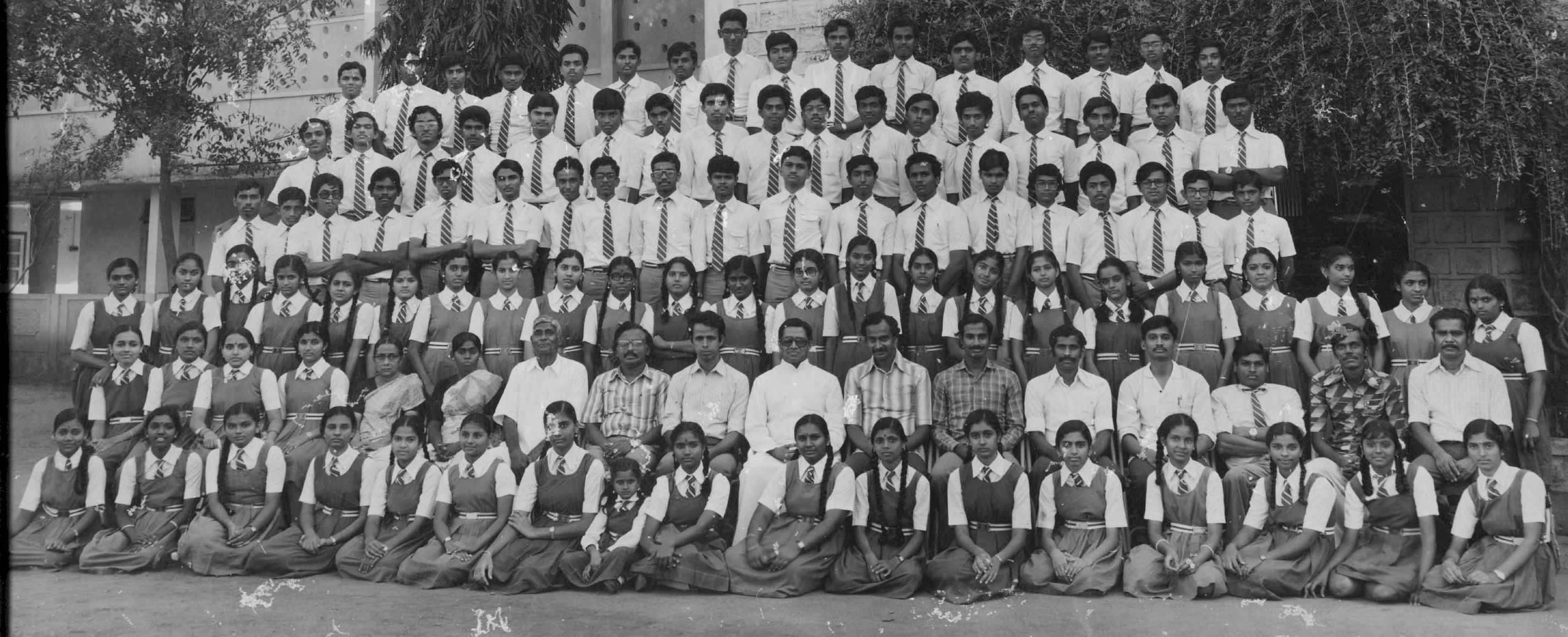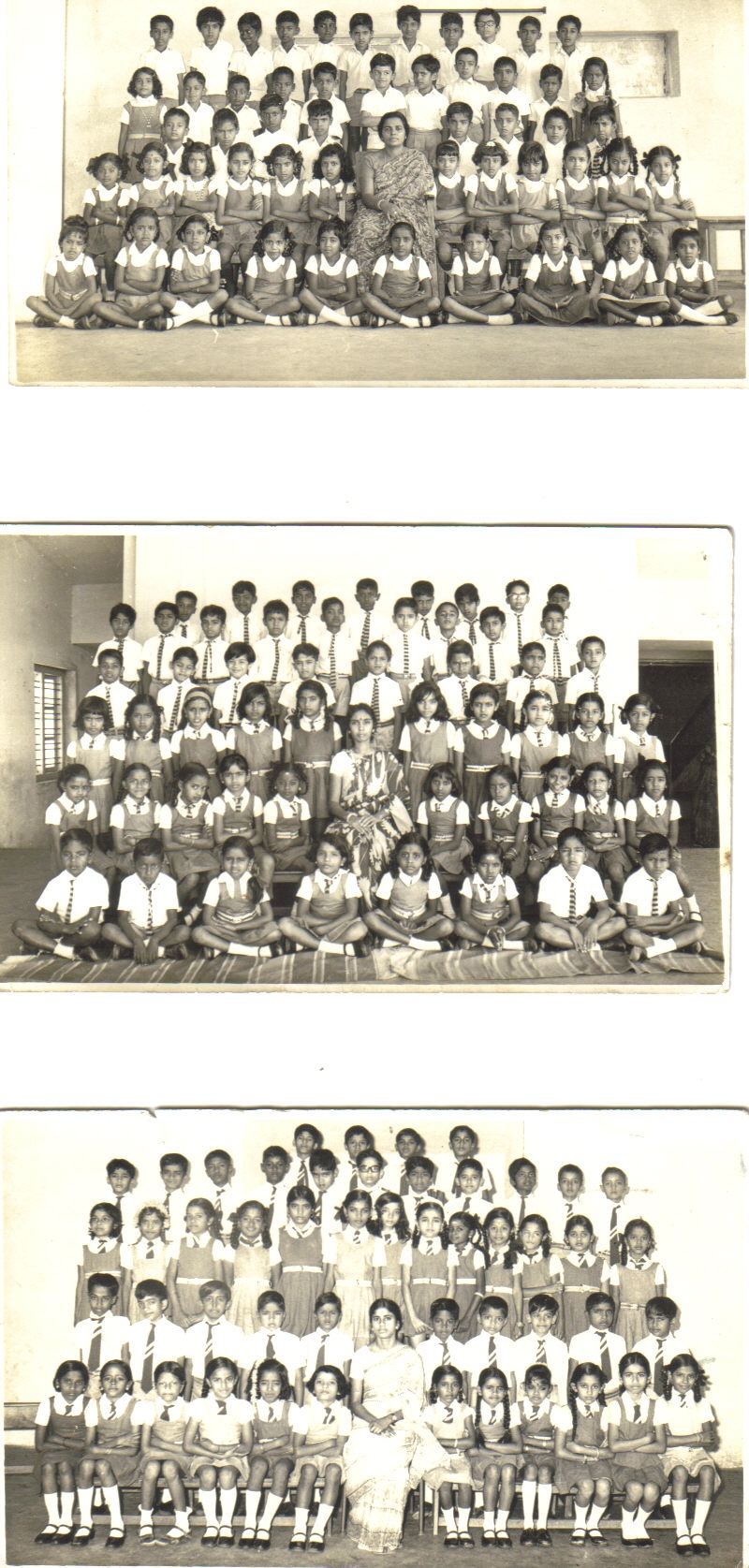 A.edward arokiaraj Why don't we all meet.again? URL: www.yagappaschools.com

Arun.m.r Currently working with Manhattan Associates,Bangalore

Ashokan g maj Wish to hear from old school/ class mates. Serving in the Indian Army

Badrinath paranji Working as a Community Environmental Project Facilitator with the largest environmental conservation organization in Toronto, Ontario, Canada.

Balaji krishnan t s At MindTree Bangalore (Reach me at balajik@mindtree.com) Would love to relive old memories ;-)

Balan ramesh Colonel in the Indian Army; currently in New Delhi - wold love to get in touch and renew associations

Biju chacko

Col. g ashokan Currently in Dubai, looking forward to hear from RSK ites

Cornelius .j Now in Singapore. studied until 8th std. My wife Nirainjula and blessed with two sons Ruban(12 years) and Rohan(5 years). would love to keep in touch with all of you.

Eappen thomas Currently living in Ann Arbor, Michigan

Edward arokiaraj i was called blade. Trying to build an imitation of my school URL: www.yagappaschools.com

G.shanmugha sundaram Presently working in ARAR, Dubai as coordinator. Blessed with 1 Daughter & 1 son. Remembering our old days makes me enthusiastic. I left after completing 10th Standard.

Gandhimathi muthu I am a practising CA at Bangalore. Married a CA and blessed with a daughter aged 13 years

Geethalakshmi.k.p

Heemanshu debnath

Jayashri n Jayashri from ThillaiNagar

John cherian e Left school in '84 after 10th.Belong to your batch.Currently in trivandrum Keral.In touch with meena,francis,ganesh and with all brothers and hostellers.Bobby ,lyju also in contact with. Reachable at 098476 10905.Do stay in touch..Those where the days...wonder if kids today will ever be able to have so fun filled experiences like us. lucky guys we are after all.

John maria xavier.p Left RSK after 8th STD. Now at Edison, New Jersey . Would love to get in touch with RSK Batchmates

John paul george THE BEST SCHOOL IN THE WORLD AND PROUD TO BE PART OF RSK - THE BEST TEACHERS AND PRINCIPAL I HAVE COME ACROSS - WANT TO GET IN TOUCH WITH MY 1983-84 - 10 th STD Batch mates, Please get connected and will reply back

Johnny e.c Priveleged to have been part of it

K.g.vijayalakshmi I am working as Dy. Manager in BHEL Hydrabad PH:9849145360

Lakshmanan r Living in New Jersey (USA)

Mahesh r CEO-HT Content Studio, National award winning film producer -Mumbai . 7th Standard at RSK

Manjula

Manjula. balaraman(now vaidyanathan) teaching in S.B.O.A school,chennai... love to get in touch all my batchmates

N murali Currently in Maryland USA.

N.rajan Head -Computer Science Department, Amber Valley Residential School, Chikmagalur, Karnataka

Nakulan p left RSK after 10th Std, now working as Coating Inspector in Brunei

Nirmal hasan, c.

Padmanabhan v Live in NJ. Studies until 5th std, but would have graduated in 1984, Did my schooling in between at Parli and Korba. Would love to get in touch with all of you

Prabha thyagarajan-murali Full time mother-of-2, Telecom Engineer at C-DoT B'lore 1988-1999, BE Electrical/Electronics from BITS Pilani 1988

Prabhakar d I have completed MS (Engg Management) from BITS Pilani. I am in Kuwait working as Technical Manager and heading one of the leading Fabrication Company.

Radhika venkat Did my B.com at src-trichy, then PGDIP IN HR, certified medical transcriptionist. currently lviing in Malaysia, one daughter doing her biotech in MONASH university-Malaysia. would love to stay in touch with all my commerce group batchmates....

Radhika viswanathan (Narayanan at school) now working at Muscat, Oman

Rakesh mishra email: trmishras@gmail.com

Rama r.k.

Rama rk Radiologist

Ramabhadran e Business

Ramesh.r doing business with maternal uncle URL: http://www.janatics.com

Raveendran r Presently at Mercedes-Benz R&D in Bangalore since 16 years, Contact:Raveendranr@gmail.com - would love to contact you all and exchange memories

Ravi. s Chennai

Sabina professor in commerce,trichy,married and blessed with a daughter and son, wish to be in touch with my batchmates. Cheers!!!!!!! Rskites

Sabina. a professor in commerce, trichy,married and blessed with a daughter and a son, wish to be intouch with my batchmates. Cheers!!!! Rskites

Sailesh u Work with Ernst & Young in Bangalore, Phone Number 9845598806

Sandhya r

Saravanakumar p.v. nickname PV. A medical graduate doing hospital Management was in US now in Chennai

Saravanan s

Sethu prasad.n in Dubai & chennai

Shaila pai Chartered Accountant, Kandivili-Mumbai. Actively associated with the Rotary Club & Inner Wheel's Social service initiatives. Still the chatter-box u knew.... Cheers !!

Shankharan ve (v shankar) Manager/Spares Business/BHEL Trichy. Keep in touch thro mail

Shanmugha sundaram.g Presently working in Dubai. Married and blessed with 1 daughter & 1 son. I left RSK in 1984 after completing Std X

Shanthi p (no desc)

Sivakumar g Nickname gowrishankar. Hi everyone, Remeber Bugs? Would love to get in touch with all. Currently in Richmond, Virginia

Soundararajan. t Realtor - New Zealand, Ph : 00 64 9 21 686788

Sreedhar s (no desc)

Sridhar r ph.no. 044-6288321(chennai)

Srikanth n l Chartered Accountant, working in Flint, MI, USA

Suganthi n joachim now working as an Anaesthetist in U.K.

Suganthi nirmala Anaesthetist in the UK

Suganthi nirmala.a Anaesthetist in the UK

Sujitha architect practising in chennai

Sunil nair Orthopaedic surgeon.Uk.

T s At MindTree, Bangalore (Reach me at balajik@mindtree.com)

Uma udaykumar g (no desc) URL: http://www.geocities.com/NapaValley/9807/index.htm

Umamagesh deenadayalu

Varatharaajan na.

Vasu Was in RSK until 10th. Now in Atlanta, GA

Ven kalyanaraman sharma I am live in greater washington metro area. URL: http://www.geocities.com/tendulkarrulestheworld/

Venkatesh. s Senior process engineer, Sharjah. Fond memories of my teachers.....

Venkatesh.s Prinicipal Process Engineer, Petrofac International , Sharjah , Fond memories of school in particular our class teachers

Vijayalakshmi. k.g Dy. Manager/Finance at BHEL- Hyderabad. I would love to get back to good school days at RSK.


---
Total number of members : 72
Additions ? Changes ? Follow this link. Comments to: rsktrichy