Alumni of the 1997
4th Std Section E class picture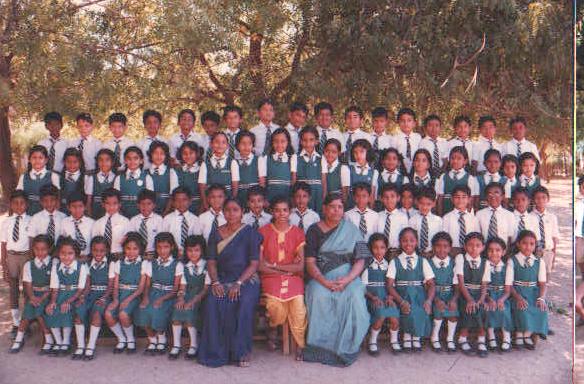 Special Thanks to Rajiv Subramanian for sharing with us these pictures.

5th Std Section E class picture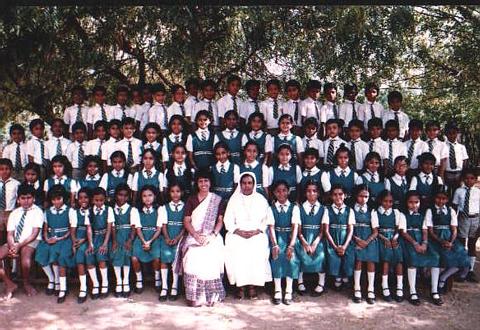 Special Thanks to Rajiv Subramanian for sharing with us these pictures.

6th Std Section E class picture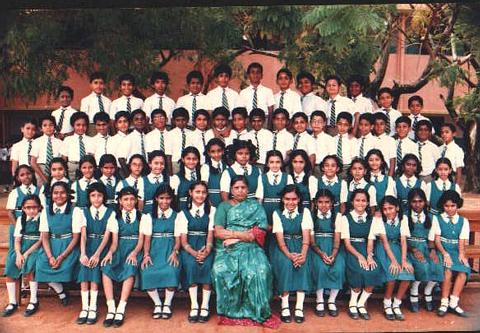 Special Thanks to Rajiv Subramanian for sharing with us these pictures.

7th Std Section E class picture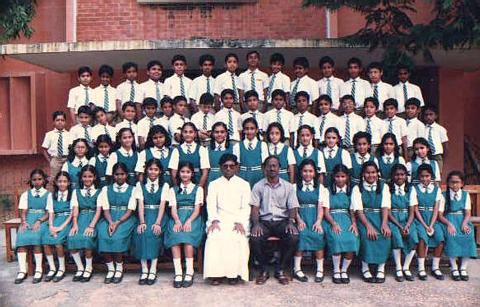 Special Thanks to Rajiv Subramanian for sharing with us these pictures.

Aarti ashok Hi All, I completed my engineering in Trichy, presently working in San Diego.

Aarti gautam

Anand r.s. doing B.E. in Shanmugha College of Engineering.

Ananth .a Currently working in Accenture /SolutionNet India Pvt Ltd, Mumbai. Still i remember those happiest days @ RSK. Proud to be an RSKite.

Anila i Its great to be in this link, completed civil engineering, working as cr manager in leyland.

Anindya obi PRESENTLY WORKING AT WIPRO, B'LORE.........

Anoop vishwanathan no:16 Murugavel Nagar K.K.Nagar Post ,Trichy, Tamil Nadu, India 620021

Anuraag Presently working in INFOSYS, Chennai

Aravind mahalingam Hi..I cannot forget my days in RSK..Miss you all..I am working for Cognizant US Corp...I am in Philadelphia,USA..

Arun ramachandran I am currently doing my Master's In Electrical Engg at Texas A&M University, College Station....About RSK....Those were the Best days of my Life!!!! Feel Proud to be a member of the RSK Family..

Arun s Hi All, This is S Arun from 1th F sec, now am doing my Master's in Networking and Telecommunications in the University of Texas at Dallas....Can I ever forget RSK???? URL: http://www.utd.edu/~axs011600

Ashwin RSK was the turning point in my life. I am what I am because of this great school. I did B.E and PGDBM from LIBA and is now employed as the Regional Manager of Moneyline in Chennai. I miss the days I spent in the boarding, Lochinvar recital, my hockey, my cricket, my friends and a lot more. URL: ashwinism@blogspot.com

Ashwin j RSK brought the best out of me. Was instrumental in moulding me. I am what I am because of RSK

Balaji ch Me@CEERI...

Balaji s great time at RSK.

Biju joy hi...i am exploring 4 a better job.....gods own country.....reading.....it is a pleasant place to educate..

Bobby l Hi RSK glad to keep in touch with you after so long time... hope to communicate with my long good friends

C a

C. clement jones Pursuing Master of Science in Mechanical Engineering at Florida State University, USA.

Christopher dominic louis Two great years at RSK.... Presently with L&T at Delhi

Deepa narayanan I am married and am in San Jose. Currently working as QA in Hitachi Storage Software inc.

Dilip r My Whole life revolves around this school.

Divya kamalini Hi ev'rybody !

Diwakar Working as Quality Assurance Engineer, Manhattan Associates, Bangalore

Dr.vijay .m dear friends,

Durai.a YaaaHooooooooooooo, i just really miss those moments in Rsk.. any one out thereplzz do be in touch with me.....52 JAYA ILLAM TRUNKROAD [OPP TO A.K MAHAL] T.V.KOV TRICHY INDIA 620 005. If u have time Just give me a call: 0431-2232468

Francis xavier silverst.s Working as Maintenence Engineer and Safety Officer in Bharat Petroleum Corp. Ltd., Andhra Pradesh

Ganaesh kumar.r iam doing masters in Immunology and Allergy in the University of Nottingham,uk.i was in tenth 'E' .

I anila Hi friends very happy to be in this link, I have completed my civil engineering and working ad CRM in leyland, i was there till tenth.

Ivaturi Senior Executive, Sanofi-Aventis, Vizag, Lost in Music, Define Heaven - To me its my School.

Jamal mohamed . a Hello Friends , How u all doing. By gods grace I am fine in USA and I hope & pray that everyone is fine too. Mail me and we shall have some good time.BYe JAMAL

Jambunathanv.r Robotics Engineer,San jose ,California. I did my 9th (1994)& 10th Grade(1995) .(For ppl who dont remember me .. Senthil Ganesh n myself were thickest friends ever !!)

Jayakumar.r Asst Manager at Naukri.com

Jayarani felix Hai friends, i am continuing my work with our montfort brothers. Completed mca. Working as computer teacher in montfort school trichy, along with our lloyad sir jayashree miss. Enjoying my job here

Jeyaashri.c Hi!...i did my graduation from R.E.C.Bhopal.now working as an architect in New delhi..

Joby k varghese Doing B.E(Mechanical) at Shanmugha college of Engg.

Joe wilson england doing a nursing course

John seaman, mumbai,football,n/c

John clement d Hi Kites, I am in Edinburgh, UK as physiotherapist.

Johnsy studying in mit,anna univ,chennai.

Joseph manoharan moses Right now, I am doing my masters in Computer science from North Dakota State University,Fargo,ND,USA. I spent the last winter in Los Angeles,the pictures of which are in my website. My hobbies are roller skating,ice skating,sking,swimming,lots of novels(have any one of u tried TIME LINE , by M.Crichton? its just awesome) and Sci-fi movies. I was a Teaching Assistant in NDSU, teaching VB 6.0 to around 40 undergrades during the past 2 semesters.Now i have become a Research Assistant.So , everyhting is fine for me right now. Its been 6 years since i last saw Soosai Raj Brother.But on the day i left for US,he called me and said "i still remember u". Man, How i wish i had the chance to study in RSK again ,even now i miss that life. RSK gave me unforgetable memories to cherish, LDA classes were the best !!! And of course MD from Kerala was my favorite friend in those days. URL: http://www.cs.ndsu.nodak.edu/~jmoses/

K.swapna Married and settled in Ernakulam.Husband works for SICAL, a multinational firm.Blessed with a son Ashwin.

Kamakshya mohapatra Joining XIM Bhubaneswar after completing mechanical engg from OEC Bhubaneswar,would like to get in touch with u guys

Kamatchi.m Working as Asst.Mgr, Marketing in Mumbai. Still cherishing those golden moments spent in RSK.proud to be a RSKite.

Karen lobo HI..ALL ...I M PRESENTLY PURSUING MBA FROM ARMY INSTITUTE OF MANAGEMENT KOLKATA

Karthik arumugam m Currently in Los Angeles working as a Network Architect

Karthik l Final year Btech, iitm. joining infosys, Bangalore in june 01

Karthikeyan r Hi, I studied at RSK from KG II. I left RSK after X std. I did my B.E. in RECT and worked for Infy for 3 years. After that I went to UI of Chicago for my masters and I working in the US nowadays. RSK brings back warm memories of my childhood and friendship. Keep in touch guys. Cheers, Karthik. URL: karrad.blogspot.com/

Kingsley Hi ... i am kingsley.I cannot forget my past memories here.This School moulded my future as a bright software/hardware engineer in coimbatore.I left RSK in the year 1995.

Kirthi venkatesan Presently teaching embedded systems at SISI. Getting married shortly

Kirubanandan v Working Consultant for Emirates groups Software Development.

Koushik v. Working for a US based IT firm..Currently located in Singapore...

Kurinji.v Hi friends, Itís nice to stumble upon our school website and see some of class group photographs. I felt elated. I am a Rehabilitation professional, worked in 2 national organizations in Bangalore before getting married and at present I am at Atlanta US. I really feel blessed to be a RSKite. URL: kurinji

Kuzhalan vs As manager in TTK Healthcare services

Lakshmi s Hi all. Very happy to see our school class photos. Evergreen memories of RSK :-). I am married and I am in Pittsburgh, Pennsylvania.

Lalith prabha.e. HELLO,I DID MY BDS IN MGR MEDICAL UNIVERSITY ,CHENNAI.NOW COMPLETED A RESEARCH COURSE AT SINGAPORE.

M.sabira I m working as ADMINISTRATOR Officer in BRIGHT PACK INDUSTRIES, SHARJAH, UAE. URL: http://www.geocities.com/m_j_sabira

Madhavan.n Hi Guys, i was there in RSK till X std studied in section E, presently working as Scientist-B in DRDO,Hyderabad.I completed BE Mechanical and ME Industrial safety engineering at REC trichy.

Magesh s. Working with Caritor India, Bangalore

Manikandant Hi..RSK a great place to study.Right now i am in busy with business....;)

Manjunath b Hi All, I am in Aztec bangalore, nice to find the old pals in the alumni list.

Marshal I am working in Asian Paints Mumbai. Good to get in touch to all old friends thru this site

Mary deepthy hello everybody. i finished my bsc.nursing and presently working at bangalore.

Mayurathan Still cherish every moment I spent @RSK

Mohankumar Physiotherapist , yoga ,pilates , bootcamp instructor and rehabilitation trainer .presently working in Singapore

Nishanth Currently working with ICICI Bank, Had a great hostel life

Nishanth roopesh pandian I am blessed to have my schooling in rsk

Parthasarathy

Peehoo sinha Working at HDFC Bank currently.

Prabha ramachandran Quit RSK in 1995(remember me??); did my undergrad in EE from IIT-BHU; am currently doin my Masters in ECE in Univ of Maryland, College Park.

Prabha.e Hi.Currently working for Infosys.

Prabu.v hi, completed engineering , industrialist at present in trichy - i cud never forget those memorable days in schooling - guys keep in touch to my mail id

Pradeep kumar .k.s. Hi RSKites I am working in MRF Limited Pondicherry after completing B.Tech Instrumentation in MIT-Anna University Chennai

Pradeep s Love the school for lifetime

Pradeepa arjunan Hi all, So nostalgic :) Completed MCA form PSG Tech and currently living in Singapore.. I am working in eBay, Singapore .. Married & having a son named Nikhil .. Keep in touch :)

Prameet r m working for AIRBUS in Bangalore...

Prathap parameswaran I passed out in class 10th. I do have fond memories about RSK. I'm doing my Masters in Environmental Engineering at IIT, Chicago.

Preethy p.h. Completed M.Phil. Biotech. working in Alden, Chennai. I am proud to be an RSK'ite

Preethy ph Assistant Professor, Kerala, Creative, one of the best school

Prem kumar lns Presently doing my final year MBA in BIM -Trichy.Going to TTK as mgmt trainee on june 2003. Feel free to contact me for any help from any RSKites.

Premkumar.s i left rsk after completing my 10 std in 1995,now i am undergoing MTech in NIT(REC) trichy,if any of my friends recognize me please mail at subbuprem@yahoo.com

Raamkumaar.g DOING FINAL B.E. AT MOOKAMBIGAI COLLEGE OF ENGG

Rabi jaya kumar.s Pantaloons - store manager

Rabin pudasaini Hello everyone!!! I belong to the 1997 batch of commerce group. I was one of the two Nepali students who studied in RSK. At present, I work for a commercial bank in Nepal. RSK taught us much more that the exam stuff!! Just can't forget my teachers!!! Hostel was awesome!! Just cannot forget not being allowed to study after 10 pm even during exams.. Brothers taught us a lot of discipline!! My classmate Dipesh (who also hails from Nepal) and I will always remember the hospitality shown by the ppl of BHEL township n' Trichy.... RSK has given me so much...above all wonderful friends n great memories... The discipline commmittee, SPL elections, LDA, sports n the other extracurricular activities were all splendid!! There's so much to talk about!! I'm reachable at rabinp@nibl.com.np

Raihana.k.s iam doing my masters in HR and iam currently based in dubai i can't forget RSK

Rajiv subramanian Hi there everyone....i dunno how many remember me....i left RSK in 1992 to be precise.....if u do remember me ....do mail me....and am doing MBBS from JIPMER pondicherry .....hope to meet u all sometime in the near/distant future.... URL: http://photos.yahoo.com/rajiv_007_99

Rajkumar thanu Hi folks, Those of you who recognise me feel free to get in touch, i would luv to relive my memories in RSK....No words to describe the amazing time I spent in RSK... Currently working as a design engineer at CCI - Texas,...Cheers Raj..

Ramanathan p worked with GEC ALSTOM for a couple of years and currently pursuing masters at IIT,chicago. RSK - A place to get your career a head start and i mean it

Ramaswamy tasr I am presently doing my masters at University of Alaska Fairbanks.

Ramji chandrasekaran Always a proud RSKite

Ramji sekar

Ramprasad s Completed B.E in Shanmugha College of Engineering and M.S(By Research) in Institute of Remote Sensing. Presently iam working for Interwave Communication in Phillipines, Manila.

Rashik ahamed hi friends.I really miss those days in RSK. keep in touch. lets refresh those golden moments. Now I am at Dubai, UAE.

Rashme j I'm working as comp, sci. teacher in National Public school, Bangalore. My source of inspiration were our teachers and I'm really enjoying it.

Ratheesh Presently working in Bangalore interantional Airport Ltd as project manager - Airport

Ratheesh.r working as g.e.t.

Ravi prakash.r Living in sunny San Diego!

Rohini menon Hi I'm a Counselling Psychologist and I work for Robert Bosch India in Bangalore

Rosi monica t B.Sc Nursing,Married

Rosy monica thomas Hi all...happy to get in touch....

S.indhumathy Doing my Masters in Communications Technology at University of Ulm,Germany.RSK influenced the personality in me.

S.prem kumar Hi All !!! I have joined AdventNet Inc. Chennai

Sabarisathya Hi all,did my XI and XII... currently working for IT company in US

Sabira.m hi URL: http://www.geocities.com/m_j_sabira

Sajith r hi im working as a marine engineer in shipping corporation of india

Sandhya chandrasekaran Hello RSKites, I am from the 1997 Commerce batch. I live in Phoenix, USA after my marriage. I work with Grant Thornton in their Business Advisory Services. would love to get back in touch...mail me

Santhosh kumar s Doing my MBA @ IIT Kharagpur.... keep n tuch

Saravana perumal.k Hi to all

Sarfudeen m Hi, Me finished M.Tech at NIT, Trichy and presently Director - Barakath Engg. Inds. Pvt. Ltd - Manufacturer of Boiler Components and Other Structurals. URL: www.barakath.com

Sathya Hi all! I wonder if anyone here still looks up this page :) But if you do and happen to remember me, do keep in touch. I am working at Merrill Lynch, Chennai. And nice to see a lot of familiar names! Ta!

Sathya. t hmmm...searching for RSK on the net and guess wht i stumbled upon!!!...guess there could be only a handful(perhaps none?) who wud be visiting this site now...'neways, i'm working @ infy now...see ya!

Seema Hi .. I am currently working with Infosys at chennai ..

Shah irfan final year B.E (cse) in Shanmugha College of Engineering. I am proud to be an RSKite.....

Shanmuhanathan t

Simi m hi ,am in san ramon california. i am working as a teacher in an I C S E school at calicut.it was the love ,care ,confidence given by my teachers at R S K that made me become one so that i could make them proud.

Siva sankar r Hi fellow RSKites, Thanks for RSK and you all for i have become Dr.Siva Sankar. Working for a Global MNC. I miss u all guys and RSK

Sivabalan.k I have just joined MBA in REC Trichy.

Sivakumar.g Currently in my second year of Masters program at University of Cincinnati, USA. I am a regular visitor to this site in the hope to find some new URLs and mail IDs. RSK shaped my future and it will have a long lasting effect. I LOVE RSK. URL: http://www.ececs.uc.edu/~gowriss

Sivaprasad s Thanks to our alma mater for making us what we are today. Dears .., Nice to see you all here, Presently I am working as Offshore Piping Engineer for NPCC, Abudhabi. I did my bachelors in Mechanical Engg from Annamalai University. Now Specialising in Oil and Gas Business from UPES, Deharadun. I ll be happy to hear from u too, Do mail me at sivaprasad.engineer@gmail.com URL: http://www.s-sivaprasad.blogspot.com

Sowmya.b I have finished my b.com and am presently doin my mba. I love music. Keep Mailin

Sreeja u Hi all !!! I'm presently working with Infosys in Bangalore...

Srikanth v Working for International Truck and Engine Corporation, Fort Wayne, IN, USA. Did my B.E at GCT Coimbatore and master's at Huntsville, AL, USA. This is a great place for alumni networking.

Srikumar r I am currently a Ph.D student in University of California, Santa Cruz. I had great time in RSK. URL: http://www.soe.ucsc.edu/~srikumar/

Srinivasan lvc Did B.E. Mech at REC Trichy and Currently a Software Professional (Cognizant UK)! May God Bless my teachers with a peaceful and blissful state of existence.

Sriprakash n s Co Founder Leadcap and also running a consultancy. Comments - One the best schools which nurture its students to face the world with courage. Thought me how to present myself with programmes like LDA etc. URL: www.leadcap.org/blog

Sriram u I am currently working as Associate Consultant in Kanbay www.kanbay.com ... I was in RSK in your batch between 1st standard and mid of 3 standard. But I consider it the golden days of my life. I need a great help from you guys. I am searching for Venkatraman, I compared his face in memory with all the photos and I find him in the 6 th std photo. He is in the 7 position from the left in the second row. If any one of you people can give me his contact. I would be just more than grateful. URL: http://www.geocities.com/usriram/

Sriramkumar tn At present, with Ashok Leyland, Hosur as Depuy Manager Safety.

Sriranjani Hi buddies, I ve studied in rsk till my 10th class and switched thereafter to BHEL matric., I have completed my Masters in Veterinary Science and right now i work for The GVKBio, Chennai.

Stanley jebaraj.k Hi Friend wish to meet u all one day

Subbalakshmy r I did my MCA at trichy. Now working for Infosys.

Suresh alias thambu Am working in HCL @ Aerospace domain as Mission Critical Tester, Bangalore URL: http://mayas.freewebpage.org/

Sushma . t teacher/DPS,kuwait

Susithra s hi all.

Swaminathan p. I left RSK in 1993. Currently working at GM in Detroit.

Swapna.k Married and settled in Ernakulam.Husband works for SICAL, a multinational firm.Blessed with a son Ashwin.

Swati gupta Currently working in HCL Technologies, Chennai.

Syed yusuff hussain Hi guys, I'm working as Business Analyst in Agni Software Pvt. Ltd. - Bangalore..

T.j. sharmila Sharmila CA. presently doing a service to school christian institution same like rsk.

T.ramkumar Hai Kites, I completed my Mechanical Engg. and working with a MNC as a Sr. QA/QC Engineer at Dubai and Qatar operation.Those days can't be forget from my life time.RSK SIMPLY GREAT.

Tamilselvi marutharaj Doing PhD in USA

Tharangini Hi all!!! GREAT to find this alumini site!!! I am now working as Software Engineer, here in Australia..

Thenmozhi k I am a doctor now in America. R S K is the best school in Trichy.

Thilaga d Hi ! I am a dentist in Bangalore .

Tina.s working in Polaris Software Labs (Noida). I LOVE RSK

Twinkle thankachan hai friends,i have been placed in CEAT Tyres Mumbai and will be joining in June.I love RSK.

Usha viswanathan Hi RSKites!

V. anub I am currently working as a software engineer in Birlasoft Ltd., Noida. I am really missing my school days

Vaidyanathan t.r Doing Masters in Computer Engineering at North Carolina State University,Raleigh. I wish I get back those wonderful days at RSK

Valerian f Support manager in a software firm

Vallikannu Married, staying in Mumbai.

Venkatesh r I am a Faculty member of One World Academy, an organization that has come into existence to create a new generation of conscious, compassionate and happy individuals who would participate in creating a conflict free world. I am based in Chennai, and travel around the world sharing this message to people and guide them discover greater fulfillment and peace in their life. Pls visit our website www.oneworldacademy.com to learn more about our work and join hands with us to create a better world for us, our families and our future generations. Email: venkatesh@oneworldacademy.com Facebook: http://facebook.com/venkateshravichandran Twitter: http://twitter.com/venkateshowa

Vidya krishnamoorthy Hi - I studied from KG to 10th std in RSK. Did my BE from BITS,Pilani. Worked for 2 years in Delhi/Gurgaon. Then moved to Chicago and now in BayArea (Fremont) ,CA . Back in school I enjoyed quizzing/debating/reading...I still do! :-)

Vidya.k I did my graduation from BITS,Pilani and am currently employed in SAPIENT TECH. in Delhi.Hobbies include reading, playing baskeball n badminton, travelling n sleeping

Vignesh Currently With Verizon BSc in Physics From St.Josephs,MCA from TSM ,Hoping to get in touch with childhood Buddies

Vignesh s Currently With M/s J&B Software BSc in Physics From St.Josephs,MCA from TSM ,Hoping to get in touch with childhood Buddies

Vijay m. doing housesurgeon in tanjore medical college

Vijay.b Iam an SAP Consultant, located in Chennai. I love the FootBall ground!!!!!!

Vijayashree p Hi All,Not sure how many of u remember me.Still 10th standard I was in RSK.Thereafter moved to North

Vikram Studying at psg tech BE(mech). Ranipet, India

Vinaya Hi E'one! Am working in Bangalore @ HP . Hope to catch up with atleast a few of u!!

Vinod c n im a student in stanley medical college,chennai......i love rsk...........i always want 2 b a rsk by birth ........and my children will surely study in rsk.......i did my schoolings till my 10th and i changed 2 some other school 4 my 11th and 12th.......i miss rsk very much......i love everything i love the banyian tree,cycle stand.....etc etc...

Vinod v j One of the most wonderful days spent is RSK Campus

Vinod.v.j working as lecturer (dept. of Electrical Engg.)in an engineering college in kerala,worked as lecturer(adhoc)in NIT(REC),CALICUT.glad to see my classmates and schoolmates well placed in life.thanks to the great school called R.S.K.,thanks to all teachers of this school.those were wonderful days i have spent at R.S.K.all the very best to all listed here .pls feel free to contact me.vinod_v_j@rediffmail.com.

Vishnu karthik vijayaraghavan I am presently doing my PhD in Mechanical Engineering at Texas A&M University

Viswanath k Hi, Presently in Qatar with oil and gas equipment manufacturer.

Viswanath kumar I live in kuwait, work for GE Energy Services

Visweswaran jayaraman I am currently doing my final year of MS in EE at the University of Kentucky.


---
Total number of members : 171
Additions ? Changes ? Follow this link. Comments to: rsktrichy